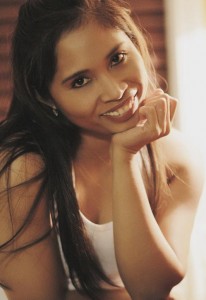 Born in the Philippines, Amor began her journey in the healing arts at a young age. She loves helping people by using her gifted hands to bring wellness and restore health. Amor has been in the Atlanta, GA area since 1994 and has fallen in love with the south.
Massage therapy requires a certain level of trust between the provider and the client. Amor Largo, a licensed massage therapist with lifetime of experience, is dedicated to building this sense of confidence.
Amor believes that massage plays an important role in health and can impact an individual's quality of life. This, Amor explains, is what she loves most about her career—the privilege to help clients in a way that very few can.
Clients young and old, from business professionals and athletes to stay-at-home moms, seek Amor's skill in neuromuscular therapy, deep tissue work and sports massage for before and after competitions. Active in the community, Amor also brings her healing hands to local events.
Throughout her career, Amor has continued to pursue advanced courses in massage therapy—and does so today too. Because while she is enthusiastic about the relaxation benefits of massage, above all, she loves using her professional abilities to help others lead long, healthy lives.
Specialties
Neuromuscular, Sports Massage, Deep Tissue Therapy, Deep Connective Tissue Therapy, Neuromuscular Integration and Structural Alignment, Shiatsu/Acupressure, Strain/Counter Strain, Stone Massage, Prenatal/Pregnancy Massage, Scalp Massage, Proprioceptive Neuromuscular Facilitation, Lomilomi – Traditional Hawaiian Massage, and Swedish.